Mama Alien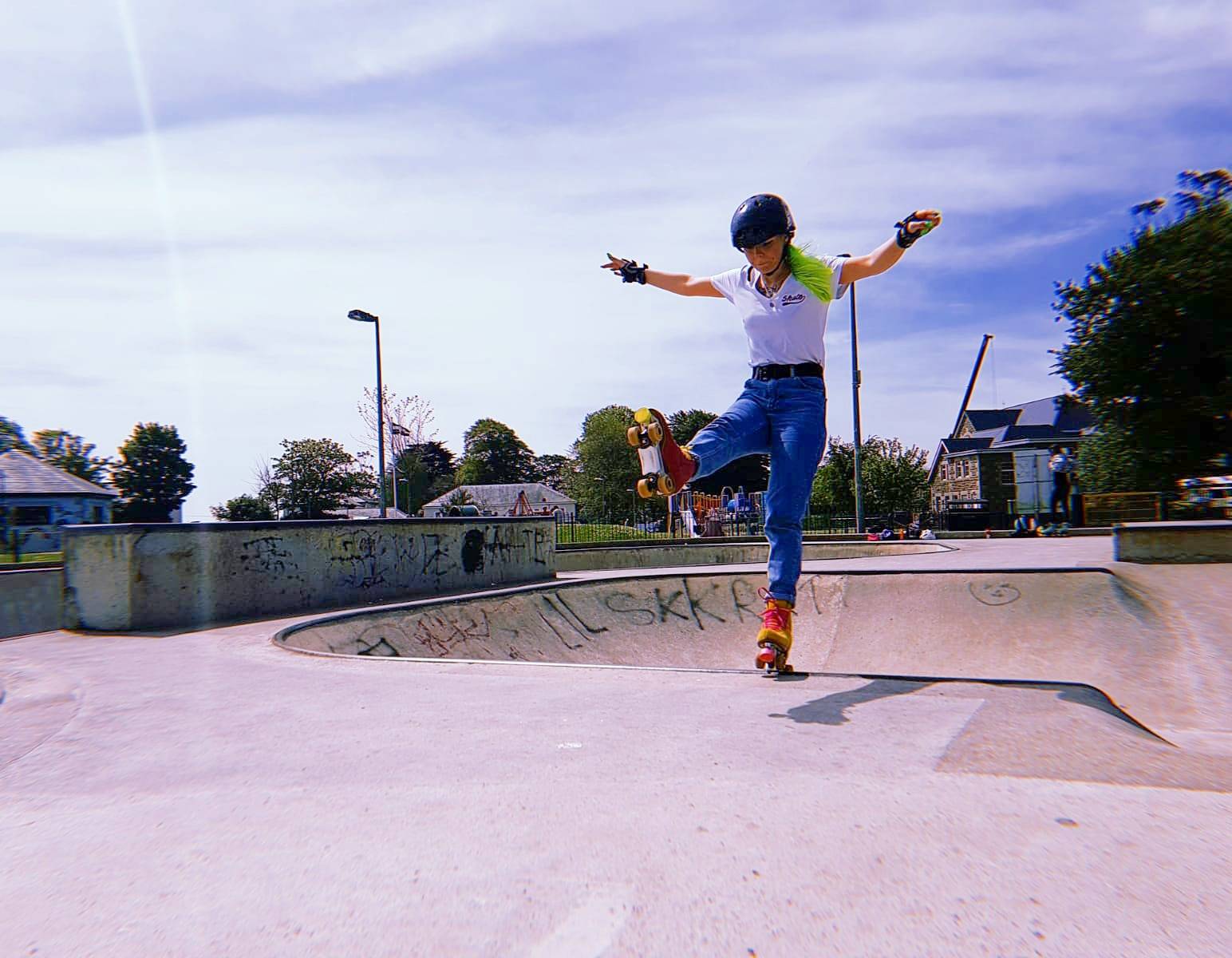 Location
Newlyn, Cornwall, UK
Skate Style

Dance, Ramps, Derby & Street Skating

Community
Asher loves to help and encourage anyone in her community to get into skating.
Asher Blackmore, known as Mama Alien is a proud member of the Roller Girl Gang. She grew up in Basingstoke and now lives in Newlyn, Cornwall. As a child in the 90's Asher roller skated a lot but sadly gave it up when she started being picked on by older kids because quads weren't cool! She wished she had never listened.
Years passed, and after moving to Cornwall she saw the local Roller Derby team skating in a parade, she was amazed and inspired to get back on skates! Asher built up confidence, bought some skates and headed to the local park holding her partners hands. She joined the local Derby team as fresh meat, passing her minimum skills to become a team member, after a few years she decided to take a step back and focus on skating for fun and not competition.
Asher started a dance/ roller exercise class in her village called RollerJam which was great fun. She loved helping spread the roller skate love but sadly had to stop, and guessed her local community weren't ready for her!
She loves every type of skating from dance, ramps, derby and street and loves helping anyone and everyone get into skating. Being a Mama to three little aliens takes up most of her time so when its time to skate her focus is to have as much fun as possible!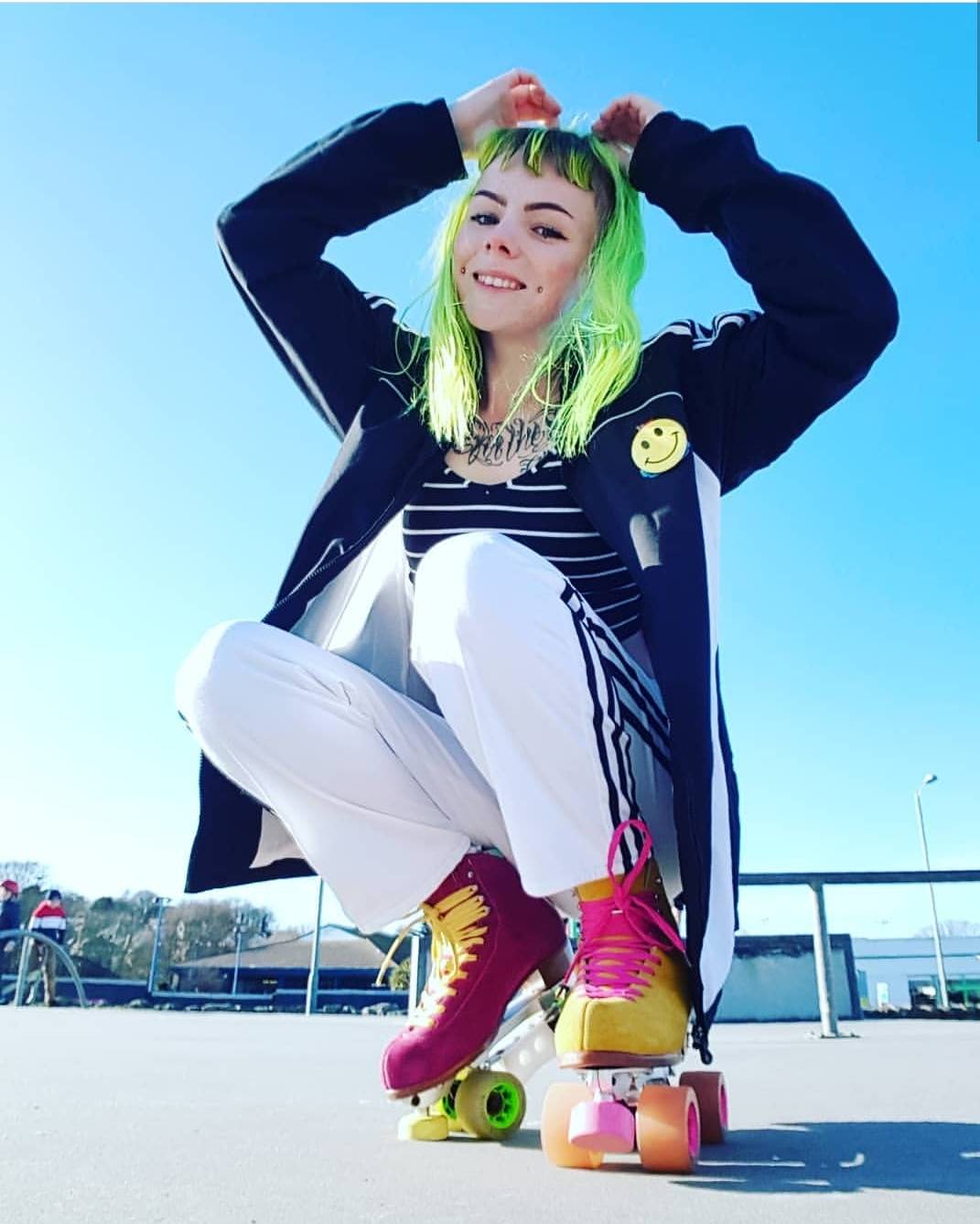 Check out Ashers social media